19 kaniner med skills jag inte trodde var möjliga. #18 är min favorit.
<script data-adfscript="adx.adform.net/adx/?mid=168702&rnd=12341523"></script> <script src="//s1.adform.net/banners/scripts/adx.js" async defer></script>
Jag hade kanin när jag varit liten. En charmig och hårig liten vit sak med mycket karaktär. Jag döpte den till "Ninja" eftersom den var ganska offensiv och inte alltid så kärvänlig. Men inte visste jag att kaniner kunde vara så här roliga, det är en helt ny värld som öppnar sig. Och glöm inte att trycka på bilderna med pilen i så ni kan se filmerna.    
<div id="smartclip-ad"> <div id='smartclip-passback-ad'> <script type="text/javascript"> googletag.cmd.push(function() { googletag.defineSlot('/125128856/newsner.se.smartclip.passback', [580, 400], 'smartclip-passback-ad').addService(googletag.pubads()); googletag.defineSlot('/125128856/newsnerse-betwen-desktop', [[580, 400],[980, 300],[468, 400],[980, 240],[480, 400],[1250, 240],[1250, 300],[1250, 600],[1250, 360]], 'smartclip-ad').addService(googletag.pubads()); googletag.display('smartclip-ad'); }); window.sc_smartIntxtNoad = function(){ googletag.cmd.push(function() { googletag.display('smartclip-passback-ad'); }); } </script> </div> </div>
1. Rockabilly-ninen.

Källa: Imgur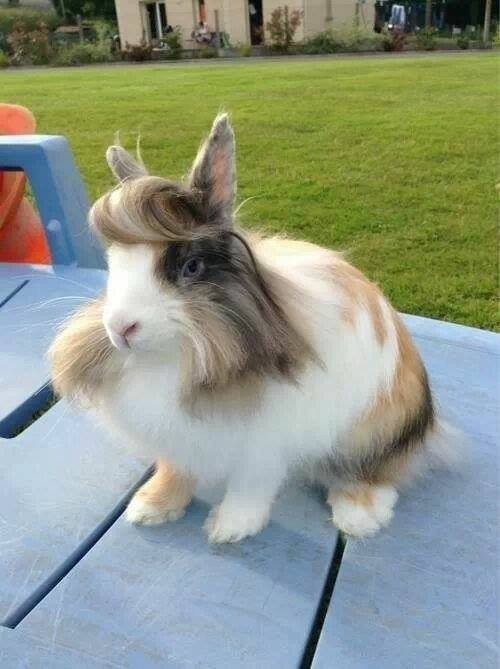 2.Kaninen som ÄLSKAR ballonger.

Källa: Youtube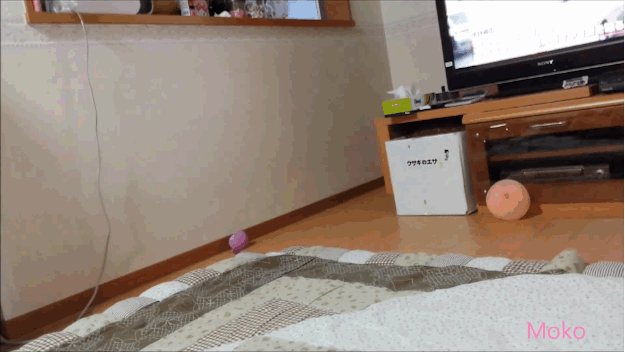 3. Hårbollen.

Källa: The Pet Collective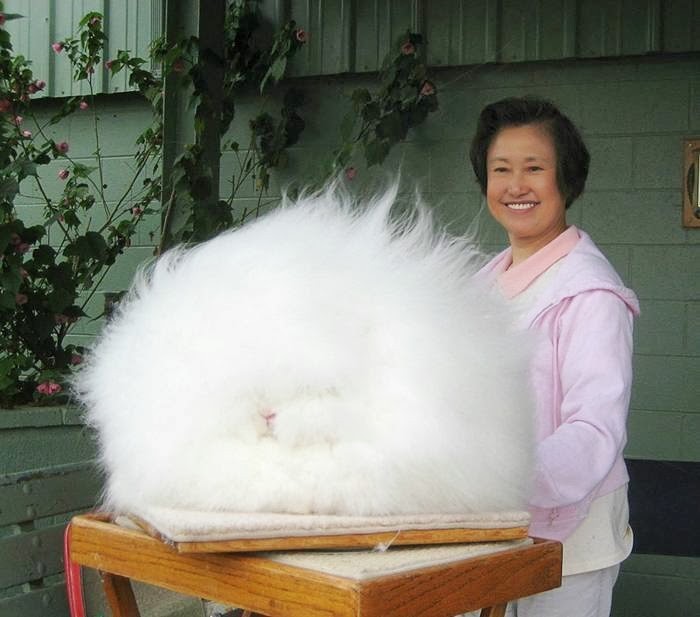 4. Kaninen vars expertis är att öppna brev.

Källa: Youtube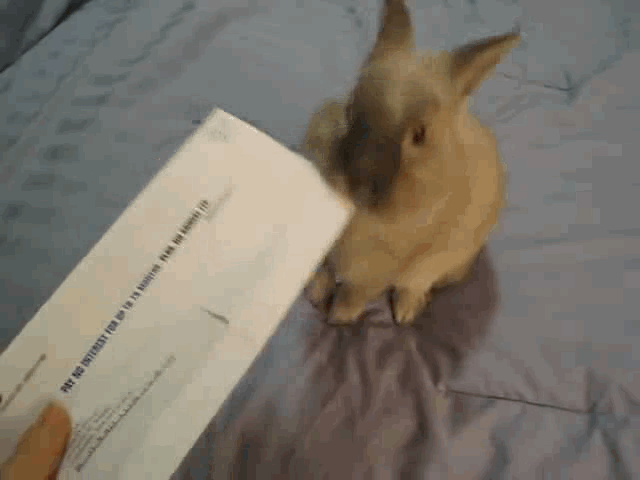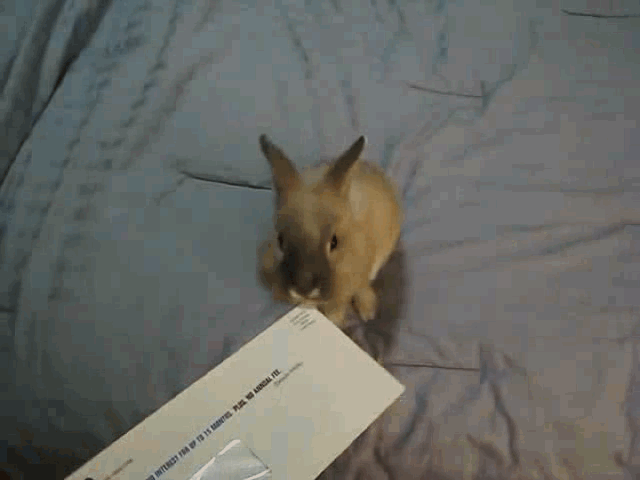 5. Kaktjuven…

Källa: Youtube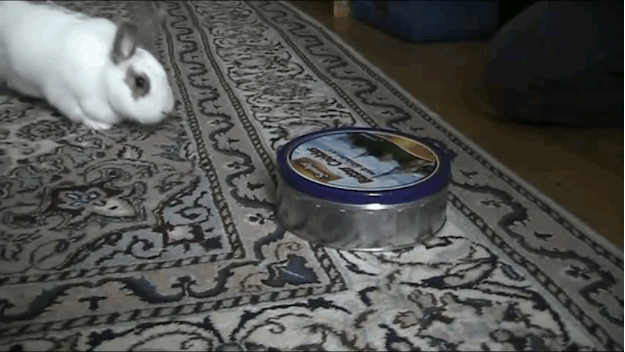 6. Kaktjuven nummer 2.

Källa: Cute Overload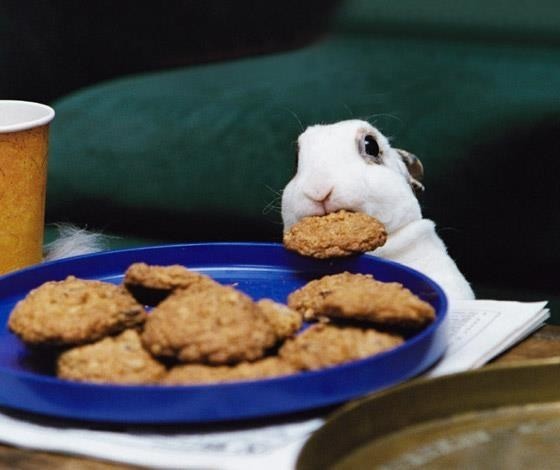 7. Kaktjuven nummer 3.

Källa: Giphy
8. Storätaren!

Källa: Imgur
9. Och den som inte behöver lika mycket föda…

Källa: Teh Cute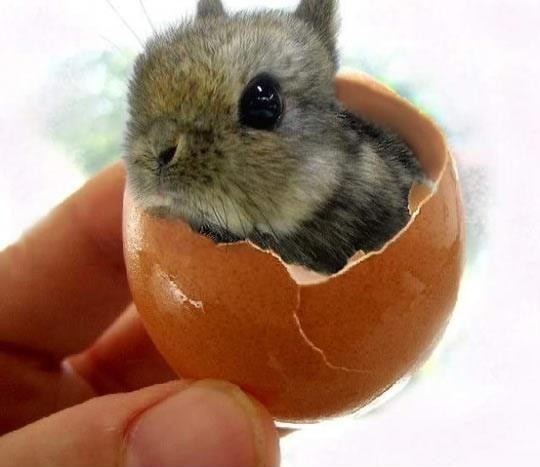 10. Kaninen som flyger över alla hinder.

Källa: Daily Mail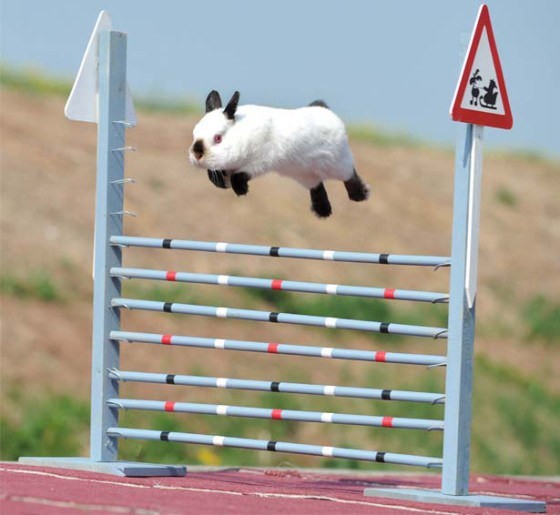 11. Och kaninen som är lite mindre på alerten.

Källa: Youtube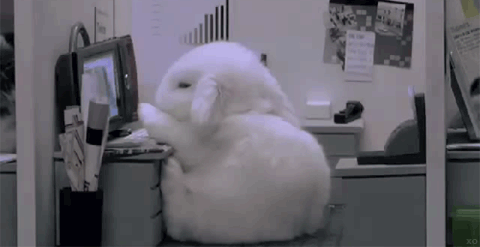 12. Kaninen som önskar att den var en hund.

Källa: Youtube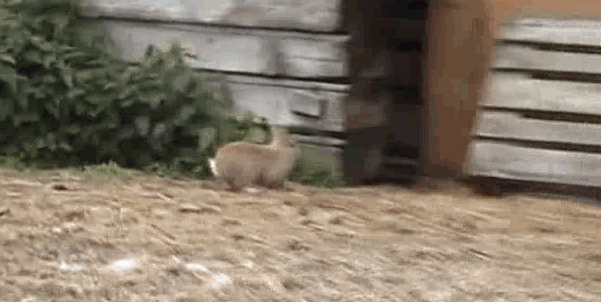 13. De med synkroniserade nosar.

Källa: Youtube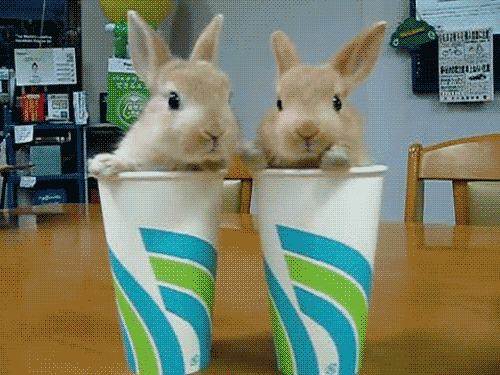 14. Den riktigt orädda.

Källa: Youtube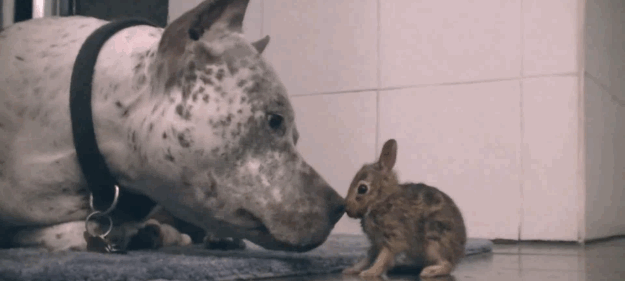 15. Och den med övernaturliga krafter/alternativt expert på parkour.

Källa: Giphy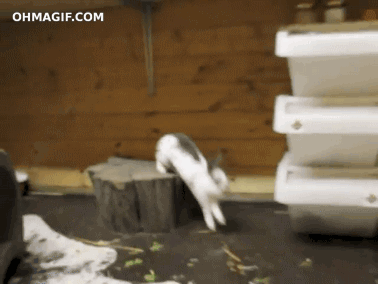 16. Kaninen med gymnastiska förkunskaper.

Källa: Gin Bin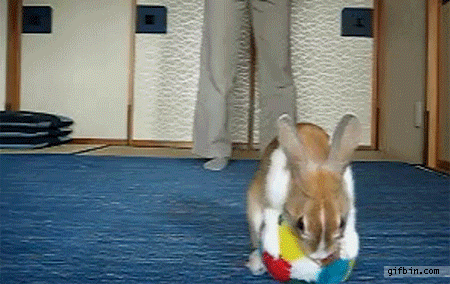 17. Friåkaren.

Källa: Death and Taxes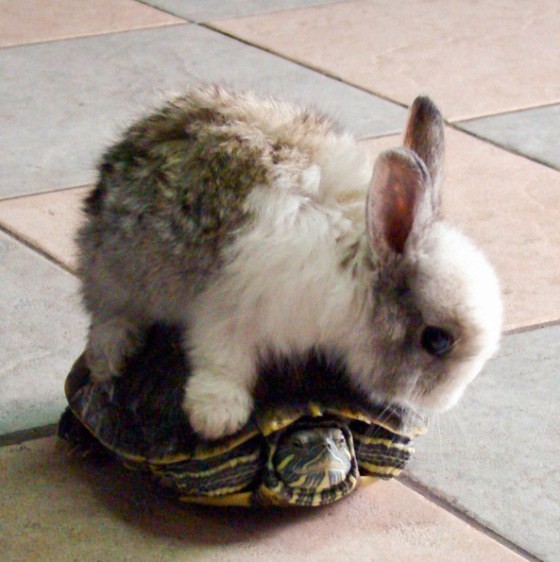 18. Kaninen som älskar att bada.

Källa: Giphy
19. Och de som tror att de medverkar i filmen Matrix.

Källa: Giphy
Vill du ha fler artiklar som denna i ditt flöde så klickar du bara på gillaknappen nedan.
<div style="display:none; position: relative;"> <iframe style="display:none;"></iframe> <script type="text/javascript"> var data = { placementid: '1751316575131585_1751316815131561', format: '300x250', testmode: false, onAdLoaded: function(element) { console.log('Audience Network [1751316575131585_1751316815131561] ad loaded'); element.style.display = 'block'; }, onAdError: function(errorCode, errorMessage) { console.log('Audience Network [1751316575131585_1751316815131561] error (' + errorCode + ') ' + errorMessage); } }; (function(w,l,d,t){var a=t();var b=d.currentScript||(function(){var c=d.getElementsByTagName('script');return c[c.length-1];})();var e=b.parentElement;e.dataset.placementid=data.placementid;var f=function(v){try{return v.document.referrer;}catch(e){}return'';};var g=function(h){var i=h.indexOf('/',h.indexOf('://')+3);if(i===-1){return h;}return h.substring(0,i);};var j=[l.href];var k=false;var m=false;if(w!==w.parent){var n;var o=w;while(o!==n){var h;try{m=m||(o.$sf&&o.$sf.ext);h=o.location.href;}catch(e){k=true;}j.push(h||f(n));n=o;o=o.parent;}}var p=l.ancestorOrigins;if(p){if(p.length>0){data.domain=p[p.length-1];}else{data.domain=g(j[j.length-1]);}}data.url=j[j.length-1];data.channel=g(j[0]);data.width=screen.width;data.height=screen.height;data.pixelratio=w.devicePixelRatio;data.placementindex=w.ADNW&&w.ADNW.Ads?w.ADNW.Ads.length:0;data.crossdomain=k;data.safeframe=!!m;var q={};q.iframe=e.firstElementChild;var r='https://www.facebook.com/audiencenetwork/web/?sdk=5.3';for(var s in data){q[s]=data[s];if(typeof(data[s])!=='function'){r+='&'+s+'='+encodeURIComponent(data[s]);}}q.iframe.src=r;q.tagJsInitTime=a;q.rootElement=e;q.events=[];w.addEventListener('message',function(u){if(u.source!==q.iframe.contentWindow){return;}u.data.receivedTimestamp=t();if(this.sdkEventHandler){this.sdkEventHandler(u.data);}else{this.events.push(u.data);}}.bind(q),false);q.tagJsIframeAppendedTime=t();w.ADNW=w.ADNW||{};w.ADNW.Ads=w.ADNW.Ads||[];w.ADNW.Ads.push(q);w.ADNW.init&&w.ADNW.init(q);})(window,location,document,Date.now||function(){return+new Date;}); </script> <script type="text/javascript" src="https://connect.facebook.net/en_US/fbadnw.js" async></script> </div>
<iframe name="CPbanner14409872" src="http://track.adform.net/adfscript/?bn=14409872;cpjs=2;ord=[timestamp]" width="1250" height="600" marginwidth="0" marginheight="0" hspace="0" vspace="0" frameborder="0" scrolling="no" style="width: 100%; height: 48vw; max-height: 600px;"></iframe>
<div style="display:none; position: relative;"> <iframe style="display:none;"></iframe> <script type="text/javascript"> var data = { placementid: '1751316575131585_1751316838464892', format: '300x250', testmode: false, onAdLoaded: function(element) { console.log('Audience Network [1751316575131585_1751316838464892] ad loaded'); element.style.display = 'block'; }, onAdError: function(errorCode, errorMessage) { console.log('Audience Network [1751316575131585_1751316838464892] error (' + errorCode + ') ' + errorMessage); } }; (function(w,l,d,t){var a=t();var b=d.currentScript||(function(){var c=d.getElementsByTagName('script');return c[c.length-1];})();var e=b.parentElement;e.dataset.placementid=data.placementid;var f=function(v){try{return v.document.referrer;}catch(e){}return'';};var g=function(h){var i=h.indexOf('/',h.indexOf('://')+3);if(i===-1){return h;}return h.substring(0,i);};var j=[l.href];var k=false;var m=false;if(w!==w.parent){var n;var o=w;while(o!==n){var h;try{m=m||(o.$sf&&o.$sf.ext);h=o.location.href;}catch(e){k=true;}j.push(h||f(n));n=o;o=o.parent;}}var p=l.ancestorOrigins;if(p){if(p.length>0){data.domain=p[p.length-1];}else{data.domain=g(j[j.length-1]);}}data.url=j[j.length-1];data.channel=g(j[0]);data.width=screen.width;data.height=screen.height;data.pixelratio=w.devicePixelRatio;data.placementindex=w.ADNW&&w.ADNW.Ads?w.ADNW.Ads.length:0;data.crossdomain=k;data.safeframe=!!m;var q={};q.iframe=e.firstElementChild;var r='https://www.facebook.com/audiencenetwork/web/?sdk=5.3';for(var s in data){q[s]=data[s];if(typeof(data[s])!=='function'){r+='&'+s+'='+encodeURIComponent(data[s]);}}q.iframe.src=r;q.tagJsInitTime=a;q.rootElement=e;q.events=[];w.addEventListener('message',function(u){if(u.source!==q.iframe.contentWindow){return;}u.data.receivedTimestamp=t();if(this.sdkEventHandler){this.sdkEventHandler(u.data);}else{this.events.push(u.data);}}.bind(q),false);q.tagJsIframeAppendedTime=t();w.ADNW=w.ADNW||{};w.ADNW.Ads=w.ADNW.Ads||[];w.ADNW.Ads.push(q);w.ADNW.init&&w.ADNW.init(q);})(window,location,document,Date.now||function(){return+new Date;}); </script> <script type="text/javascript" src="https://connect.facebook.net/en_US/fbadnw.js" async></script> </div>
<iframe name="CPbanner14409873" src="http://track.adform.net/adfscript/?bn=14409873;cpjs=2;ord=[timestamp]" width="1250" height="600" marginwidth="0" marginheight="0" hspace="0" vspace="0" frameborder="0" scrolling="no" style="width: 100%; height: 48vw; max-height: 600px;"></iframe>